REMINDER: Parents & Guardians, if your student takes medicine in the nurse's office, please come and pick up any remaining doses by noon on Thursday, May 25th. This includes inhalers, epipens and any other rescue medications that have been brought to school. Any medication not pickup up will be disposed of at JPD on May 26th.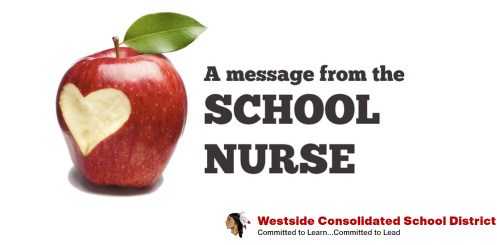 Parents and Guardians, be sure to take advantage of our Free Summer Meal Program this summer at Westside Elementary! Breakfast and lunch will be served starting June 5th - July 28th (with the exception of July 4th). Menus and informational flyer is attached below. You can also find the menus on the school website and app!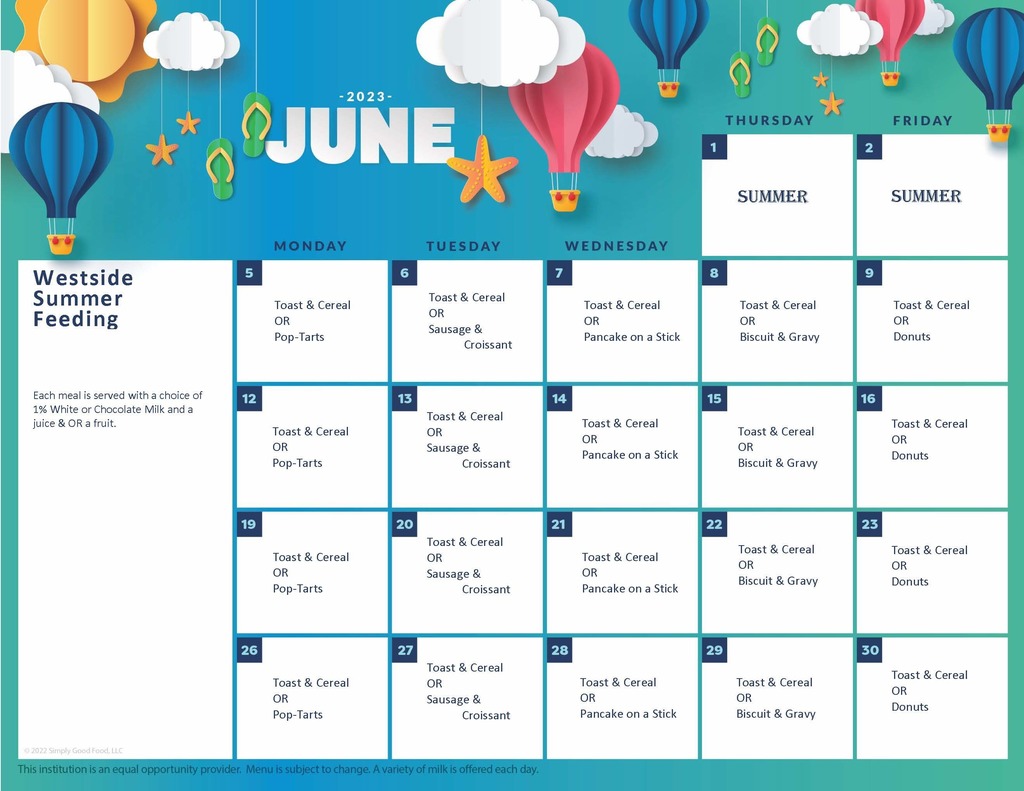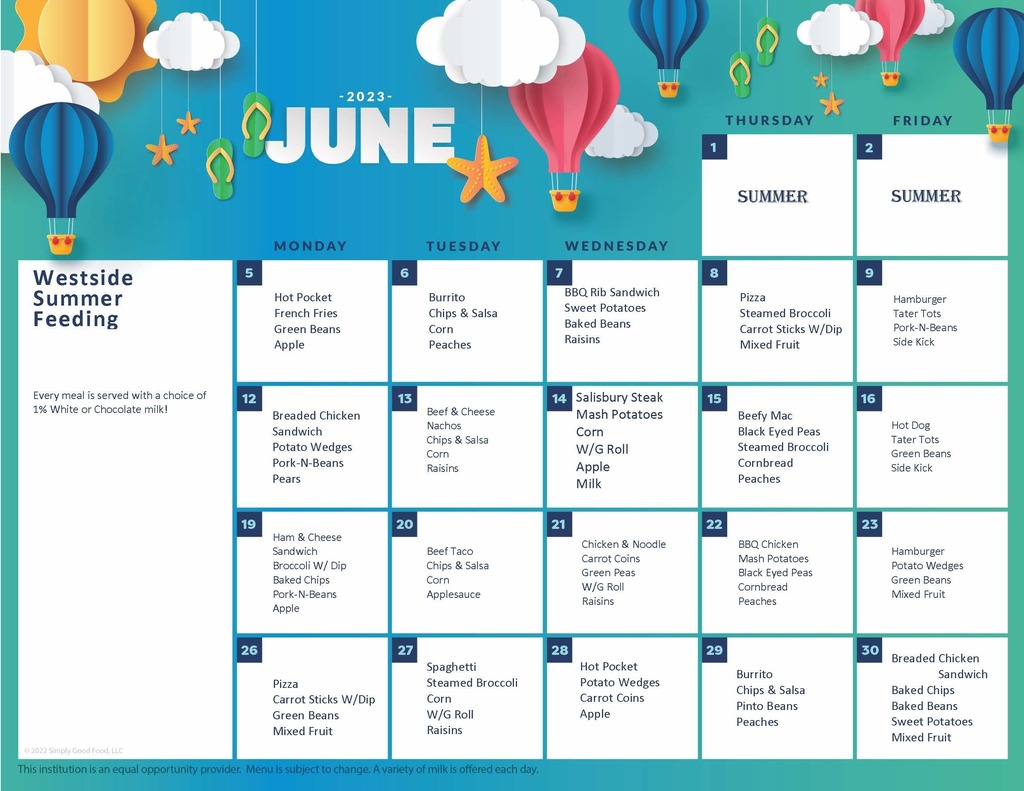 The last student day for the 2022-2023 school year at Westside Schools will be Friday, May 26, 2023. Be on the look out this summer for upcoming dates regarding open house, etc. Have a great summer, Warriors!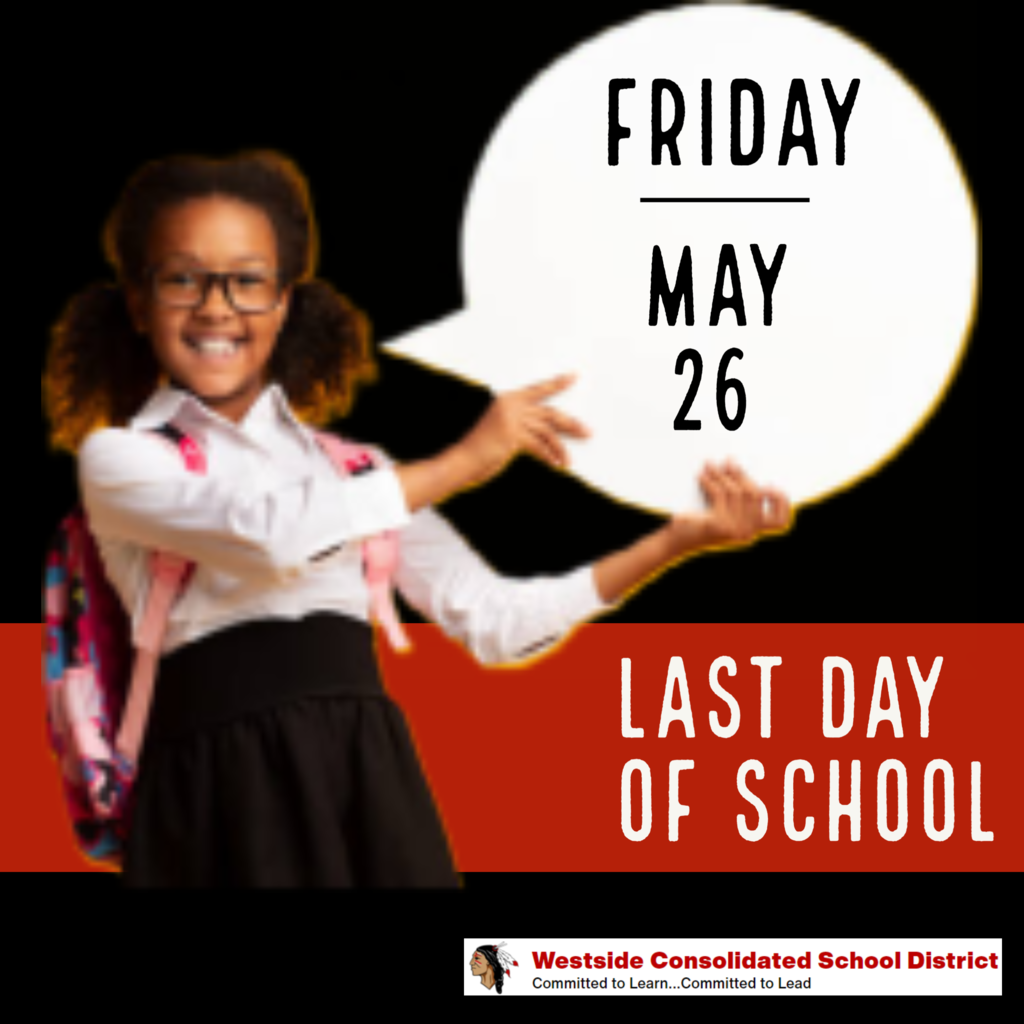 WMS End of Year Awards Ceremony Thursday, May 25 7th grade at 9:00 am 5th grade at 12:00-1:00 pm 6th grade at 1:30-2:30 pm

There will be a parent meeting for any student wishing to play 7th grade football on Wednesday, 5/17, at 5:30 pm in the middle school gym.

When school's out, free summer meals are in! Westside Consolidated Schools will again be serving Free Summer Meals for Kids. Open to all kids and teens ages 18 and under. (no enrollment required) Meals will be served in the elementary cafeteria starting June 5th through July 28th. (No meals will be served on July 4, 2023)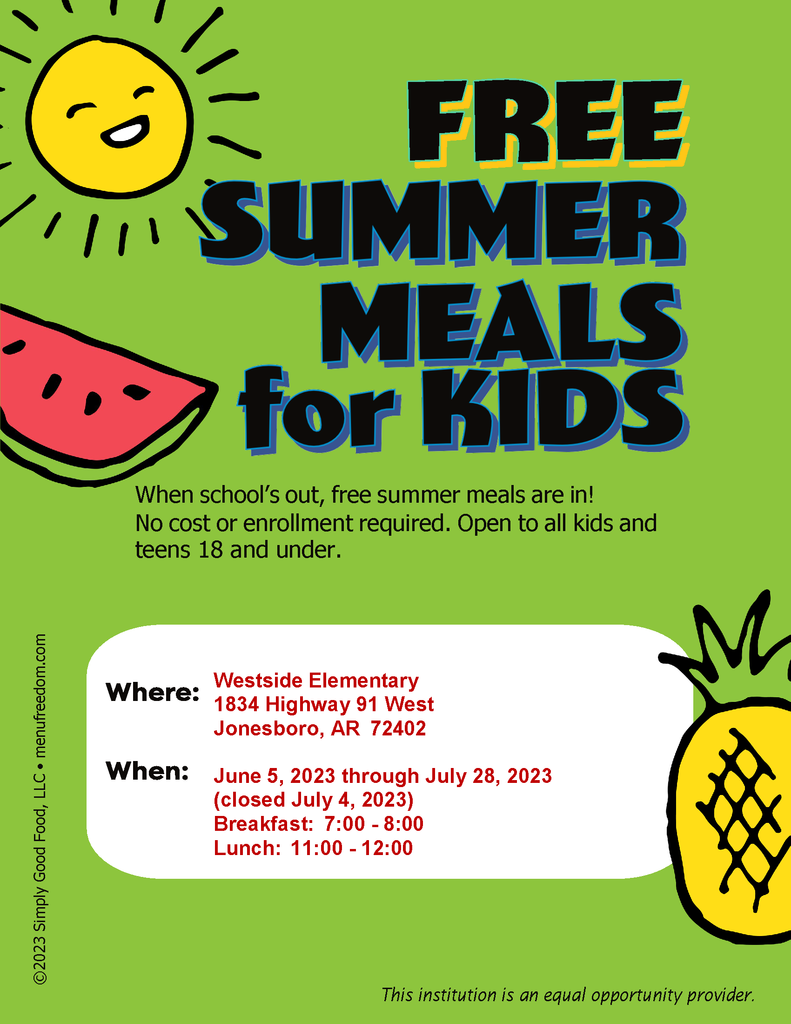 Attention all Warriors, come out for a Friday night full of food and fun as Warrior Football hosts their annual Red/White game. The fun begins at 6pm. Admission is $5 per person and there will be NO PASSES accepted.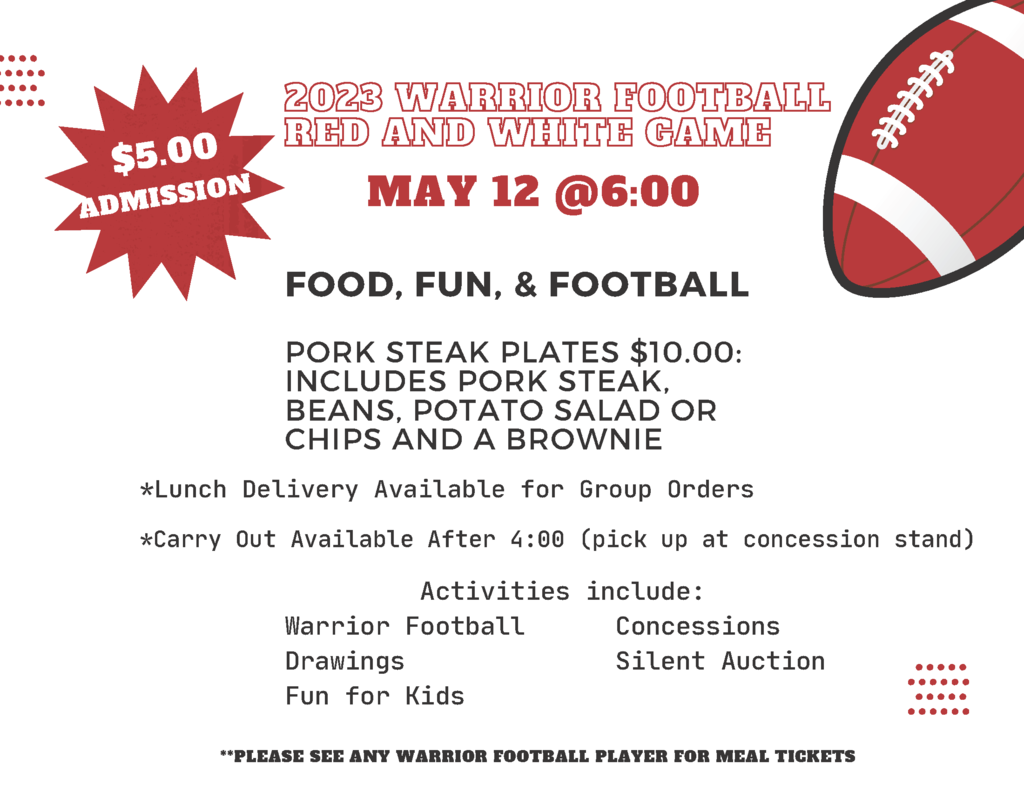 WMS Band Spring Concert at 6:30 tonight in the Westside Fine Arts Center.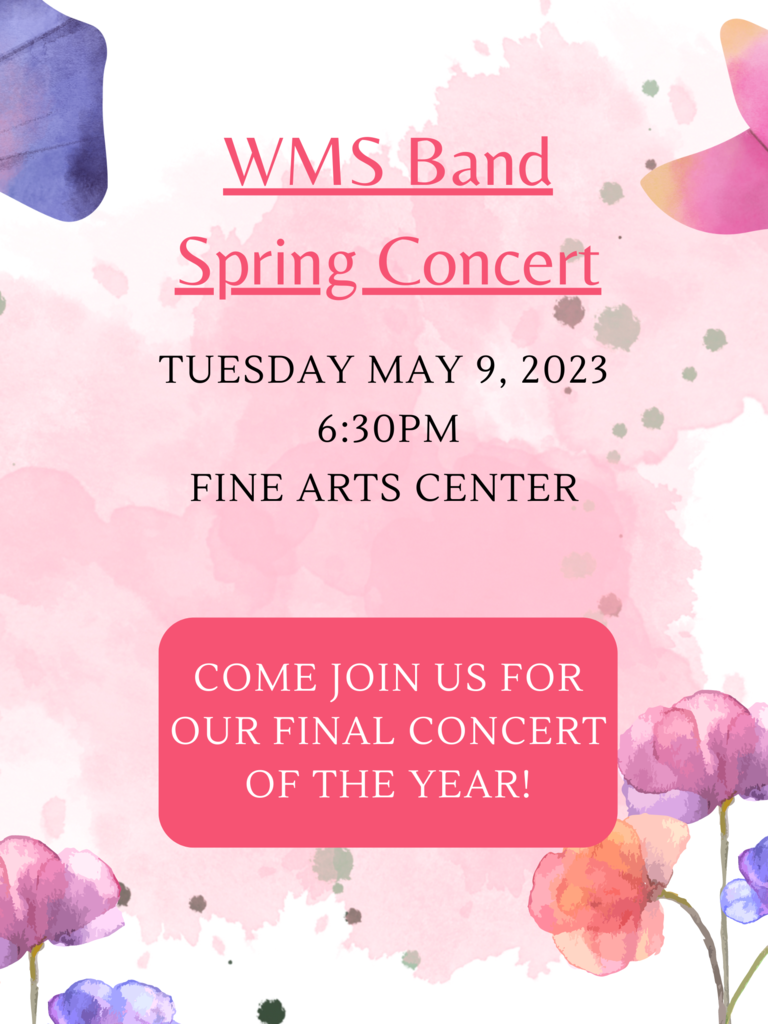 RISE Arkansas, May 2023 Newsletter, We love teachers!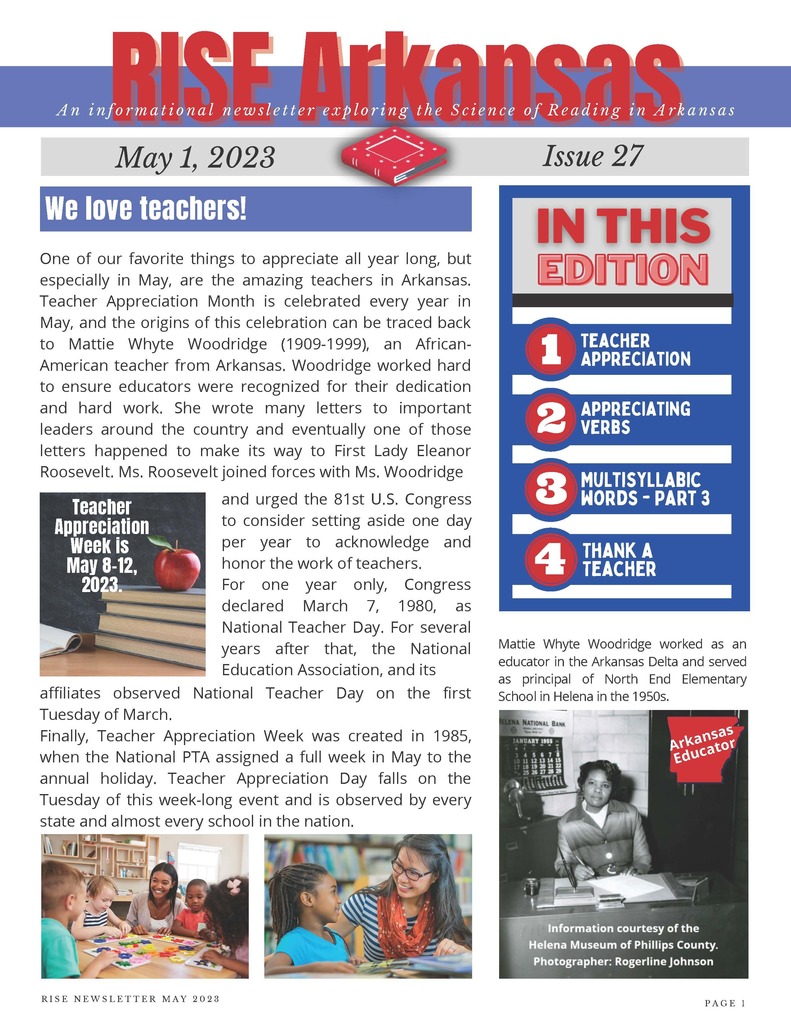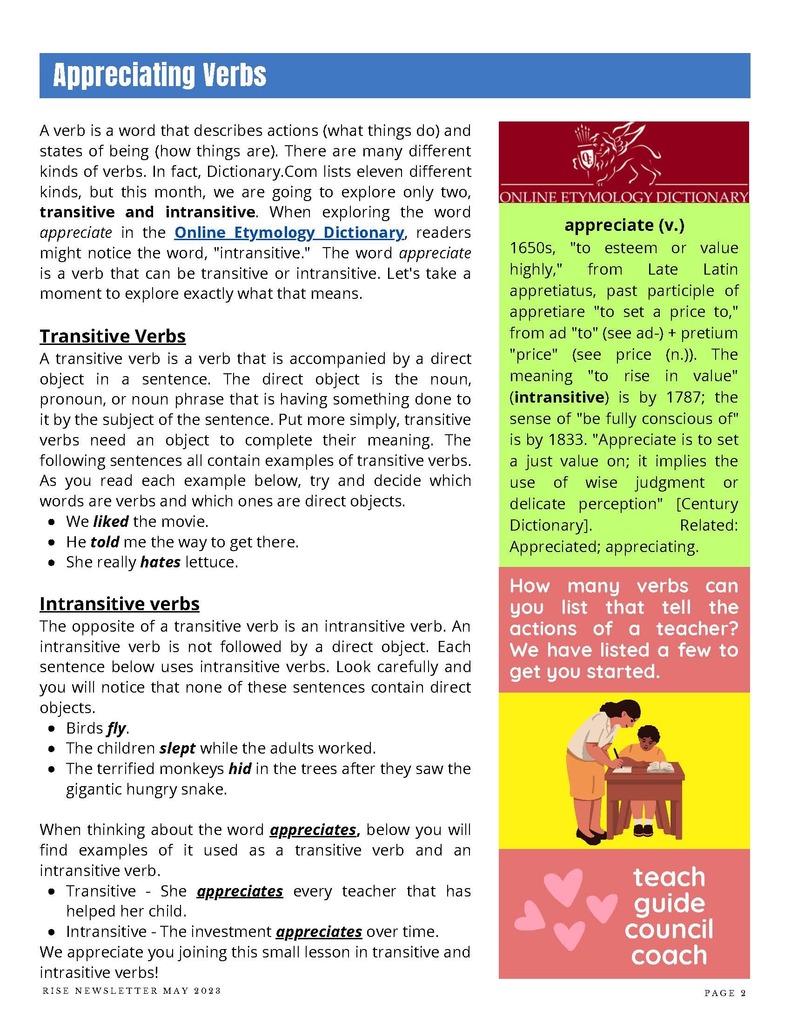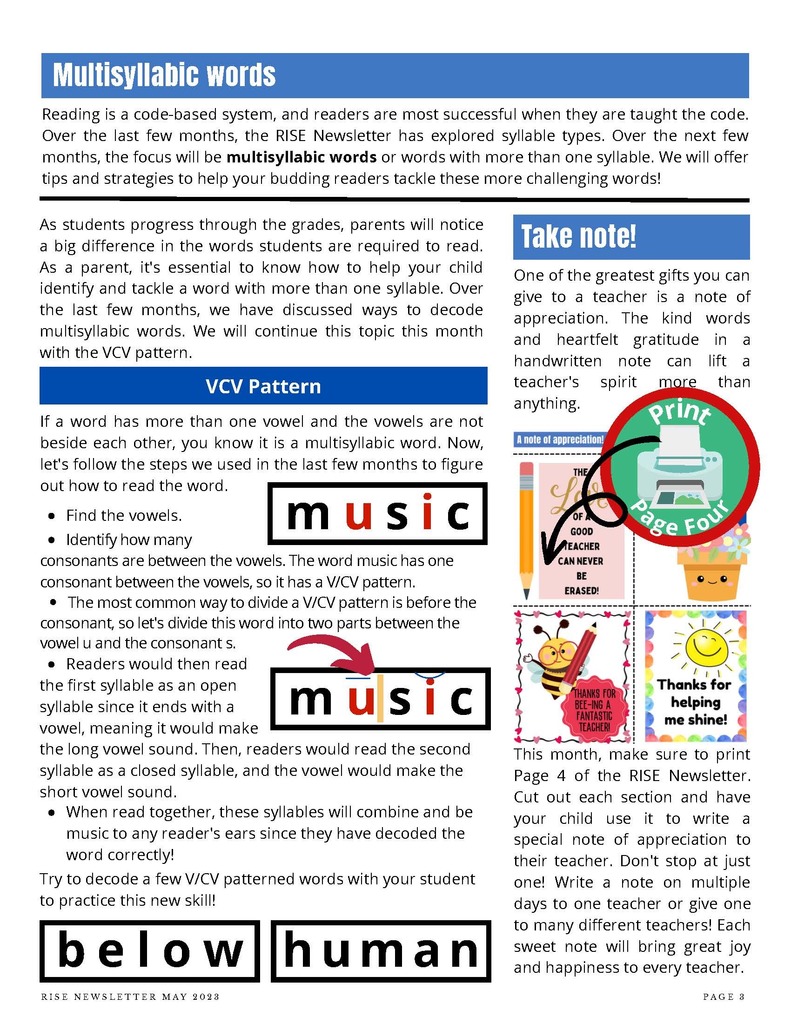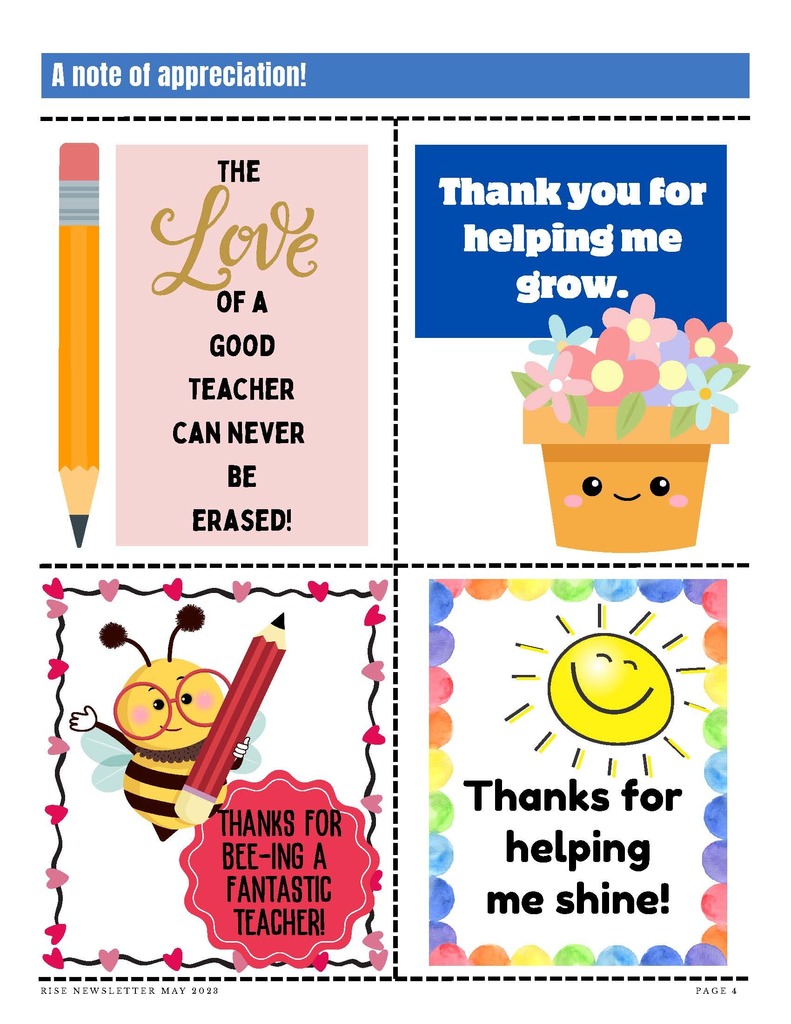 WMS has had a great two days of ACT Aspire testing with 6th and 7th grade. 5th grade has their test Thursday and Friday. 6th and 7th will be learning from home those days.

Reminder: Middle School will taking the ACT APSIRE on Tuesday-Friday of this week. 6th and 7th grade will test Tuesday and Wednesday with 5th grade learning from home. 5th grade will test on Thursday and Friday with 6th and 7th learning from home. If you have any questions, please refer to the note we sent home earlier or call the office at 870-935-7501.

WMS Parents and Guardians, All students are required to bring their Chromebook charger and Chromebook to school on Monday, May 1st. This is in preparation for ACT Aspire testing!

Here at Westside, we have big school opportunities with your small school environment. School Choice is an option for anyone who lives outside of Westside Consolidated School District and would like their child to attend Westside Schools for the 2023-2024 school year. School Choice Deadline is Monday, May 1, 2023. For more information, call the superintendent's office at 870-336-8015. Follow the link below to obtain an application:
https://www.westsideschools.org/page/school-choice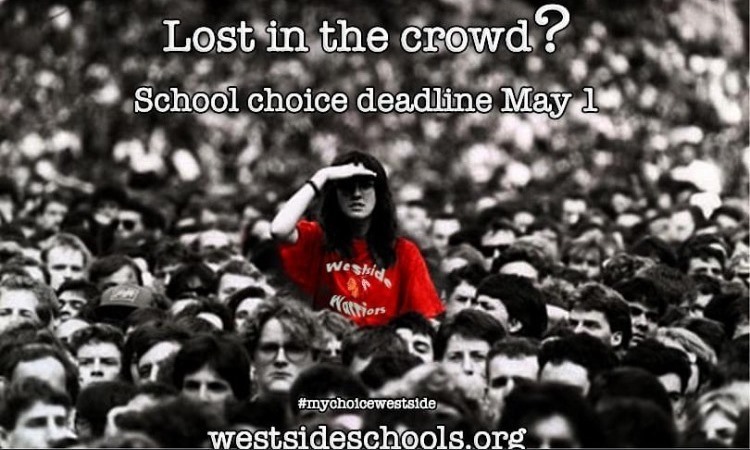 There will be NO SCHOOL for students on Friday, April 14, 2023 due to Teacher Professional Development Make-Up. School will resume on Monday, April 17, 2023.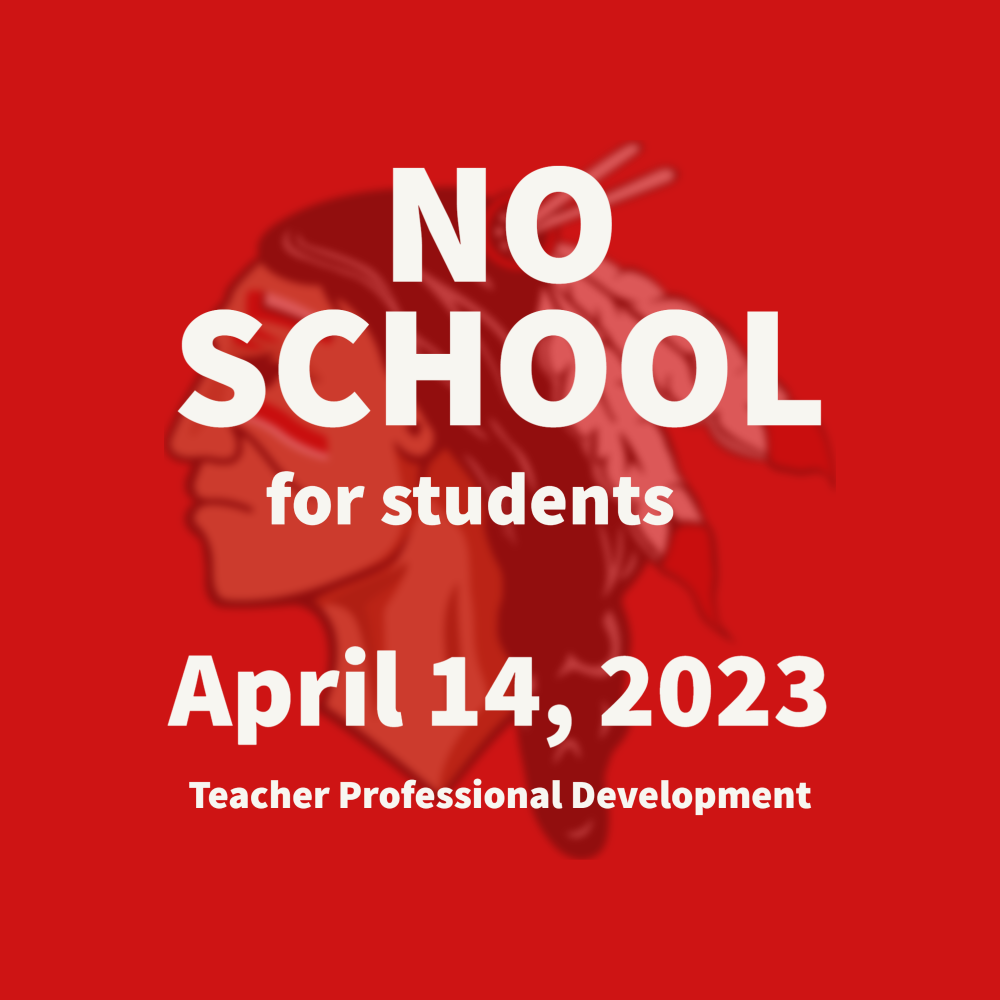 Attention Parents/Guardians of Westside athletes in grades 6th-12th. It's that time of year again! St. Bernards Sports Medicine will again provide the athletic physicals for our athletes free of charge! This years physicals will take place at St. Bernards Auditorium located at 505 East Washington, Jonesboro. Please find in the links below a parent letter and medical forms you will need when attending the event. This information will be given to each athlete as well as being available in the offices at WHS & WMS. All Westside athletes are required to have a physical before participating in sports. WHS athletes can arrive at 2:30 and Jr High will need to arrive at 2:45. Parent Letter:
https://adobe.ly/40CpVkw
Physical Packet:
https://adobe.ly/3m6lW0v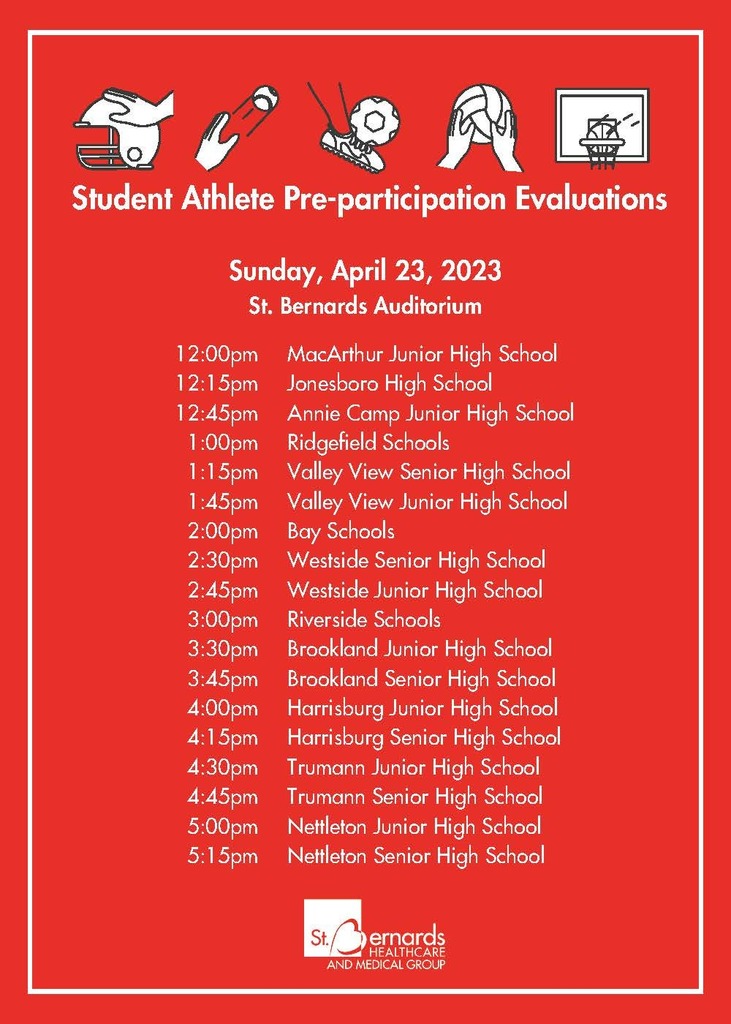 The Westside Middle School conducted a campus lockdown drill today. The goal of the drill is to improve our ability to protect students, save lives, and reduce injuries. These practice drills allow us to evaluate our emergency operation plans and improve our response skills. We are pleased with the outcome of today's drill and feel reassured that our safety plans can be implemented effectively by our staff.



School Choice is an option for anyone who lives outside of Westside Consolidated School District and would like their child to attend Westside Schools for the 2023-2024 school year. Applications are now being accepted with a deadline of May 1, 2023. Follow this link for more information and to obtain an application:
https://www.westsideschools.org/page/school-choice