WHS student council members came today to talk to WMS students about the benefits of being a part of student council at the middle school.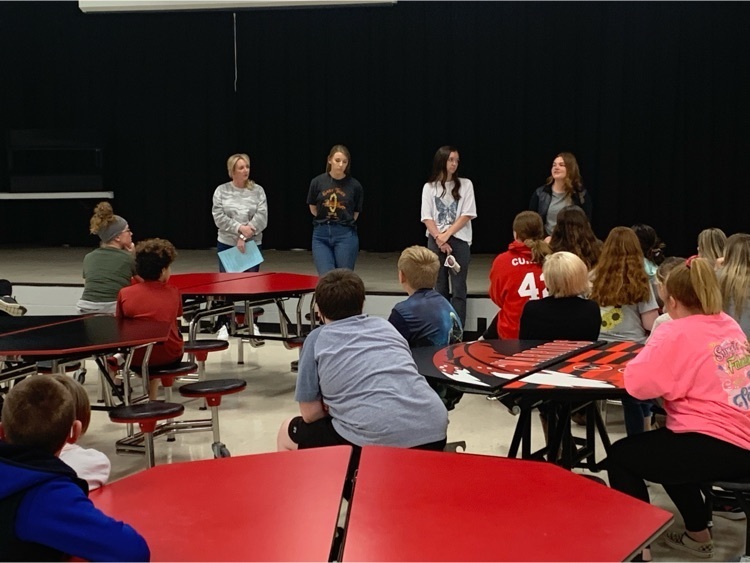 Reminder the annual red/white football fundraiser game will be held tomorrow night May 7th activities starting at 6pm. $5 admission. No passes accepted. Silent auction, drawings and other great activities. Come out and support your 2021-22 football players.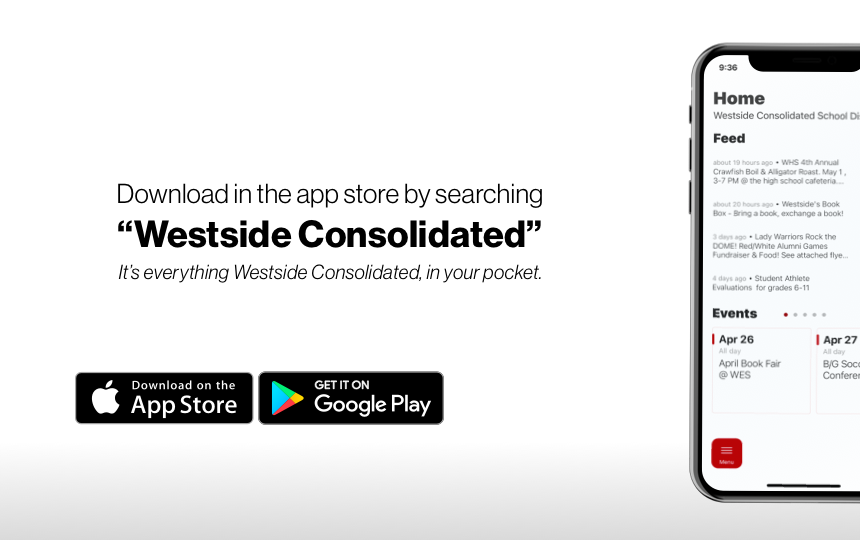 St. Bernard's will be offering FREE Athletic Physicals for Westside Athletes grades 6-11 on Saturday, May 15. Junior High-students entering grades 7-9 at 8am and Senior High--students entering grades 10-12 at 8:30am on Saturday, May 15 at First National Bank arena. You are encouraged to register using the Sportsware system to speed up the process or you will have to complete paperwork at the door. Also, the Pzifer Covid 19 vaccine will be available for students 16 years of age and older AND parents. So two good reasons to attend this FREE clinic. To register for the Covid vaccines please use the following link:
https://www.stbernards.info/student-athlete-pre
... See school news for more information regarding the athletic physicals!

Current 7th graders (both virtual and onsite) will want to be at school on May 17th and 19th to work on schedules and plans for 8th grade.

Parents, Westside Consolidated Schools will begin taking applications for those who wish to be considered for virtual learning for the 2021-2022 school year. This will be for students entering grades 3-12 only. For those who would like to apply, see the link below for the application. The parent/guardian must print the application off, initial after each requirement, fill in all information requested, and then drop off at your school's office by May 14th. Once the applications are received, each campus will have a committee to determine those who will be eligible to learn virtually during the 21-22 school year. If the set criteria is not met, the student will not be approved for virtual learning and will be required to attend on-site. **Westside Consolidated Schools will be using Edgenuity as the Learning Management System for virtual learners. Edgenuity will provide teachers of record and standards aligned content for all virtual students. Students who are accepted as a virtual learner must remain a virtual learner for the semester unless Westside administration requires the student to come back on campus due to requirements not being maintained. **
http://bit.ly/3ea4OAmVirtualLearningApplication

We want to encourage all students to finish the year strong and attend school each day. WMS is in the middle of our end-of-year assessments and students being present is so important! Thank you for helping us continue to be #wmsstrong

WHS 4th Annual Crawfish Boil & Alligator Roast. May 1 , 3-7 PM @ the high school cafeteria. See website for order form.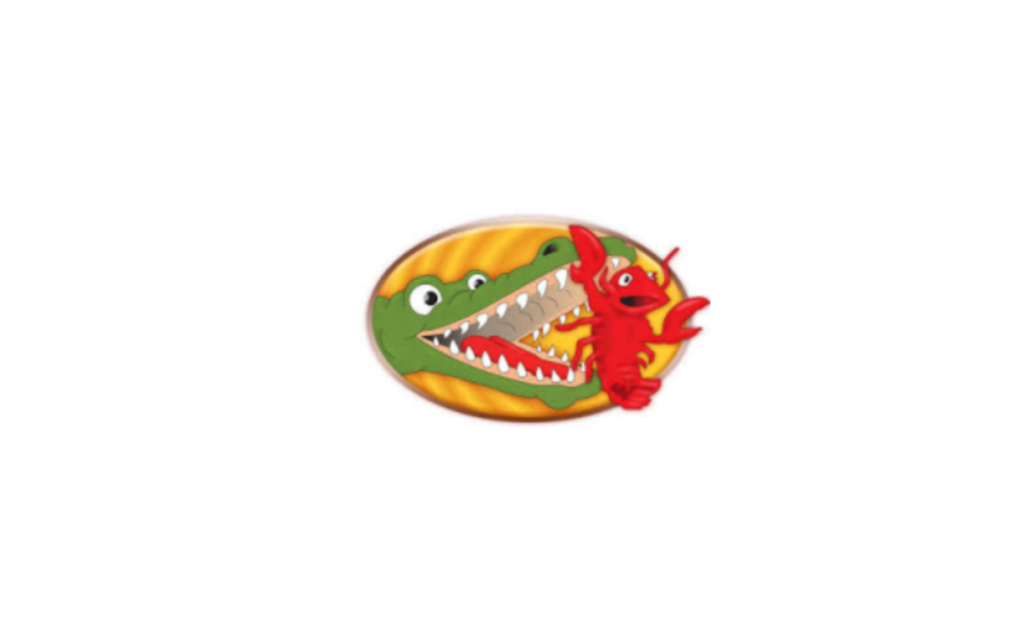 Friendship Assembly of God donated food items to the Westside Middle School food pantry. This will help us keep our food backpacks full each week! Thank you so much!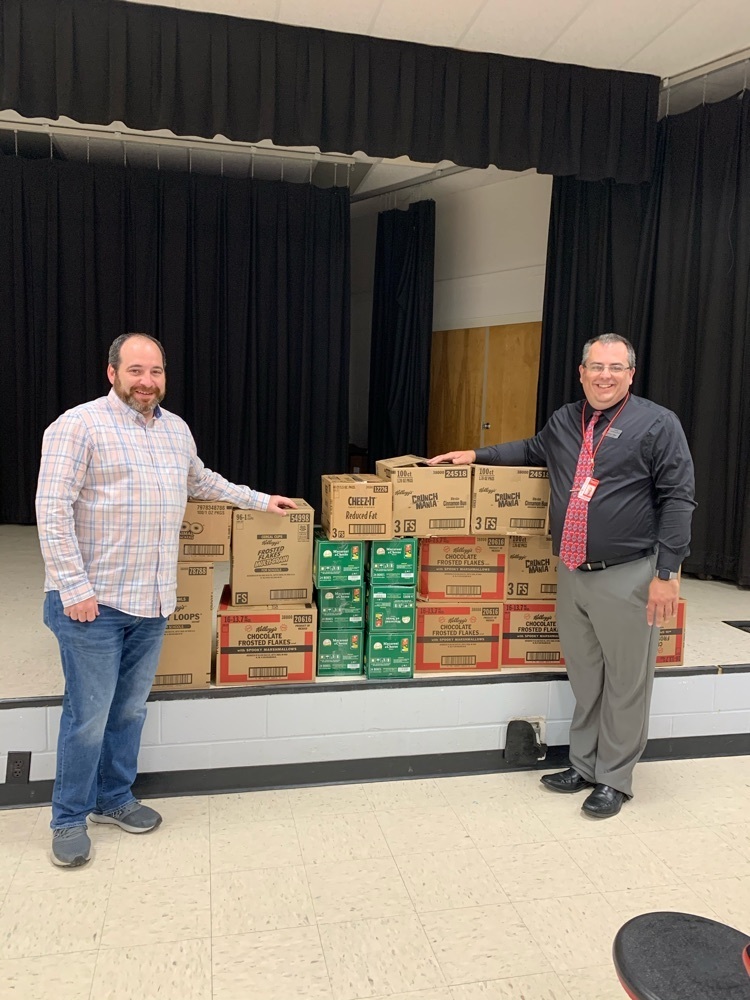 Lady Warriors Rock the DOME! Red/White Alumni Games Fundraiser & Food! See attached flyer for more information!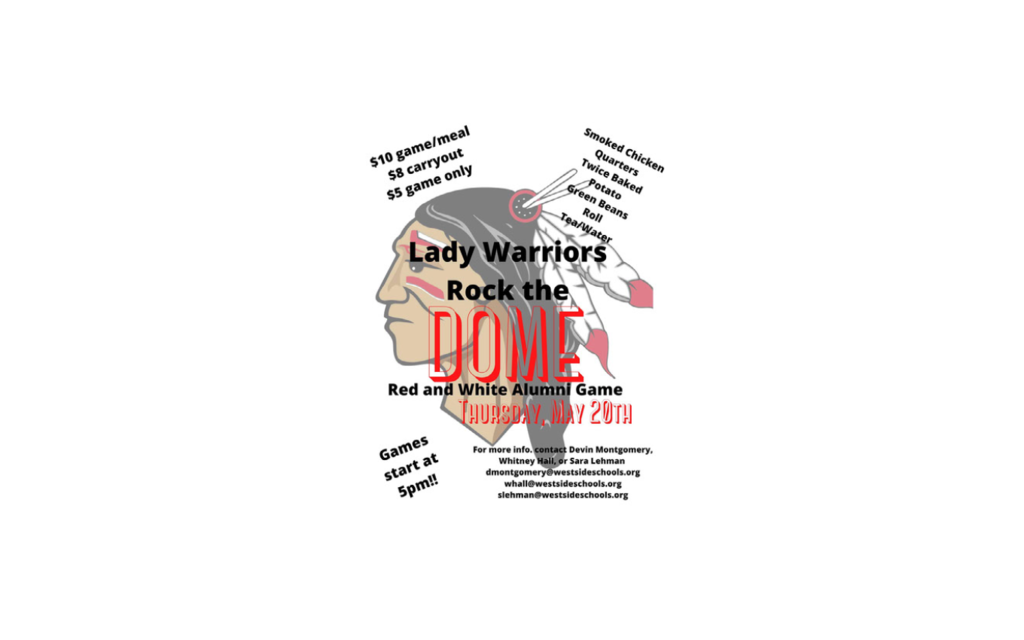 School Choice Deadline - May 1, 2021. New applicants requesting consideration to begin enrollment within the Westside Consolidated School District must complete an application. Each completed application must be received by the district no later than May 1, 2021 and returned to the Administration Office. Questions regarding Public School Choice Act of 2015, can be forwarded to the Westside Consolidated School District at 870-935-7501, extension 8015.

WMS PTO/Warrior Club meeting Tuesday, April 20th at 6:00 pm in the WMS library!



Parent-Teacher Conferences will be held on April 1st from 3:30-8:30. These will be held virtually again. Your teachers should be contacting parents for the specific procedures they will use for scheduling these meetings. Please feel free to reach out to your building principal if you need help contacting a teacher.


Sports pictures will be Thursday, February 25th for Westside Middle School. This includes Pee Wee basketball and 7th grade sports. For any questions, please contact Mrs. Tammy Butts at
tbutts@westsideschools.org
.

Pee Wee athletic pictures scheduled for tomorrow, February 24th, are being postponed. As soon as we have another date scheduled, we will let everyone know

Once again, we will be utilizing Virtual Learning for tomorrow, Wednesday, 2/17/21. There will be no on site instruction tomorrow. Please check your google classrooms or reach out to your teachers via email or phone for support.

WSD will again be observing a Virtual Learning day on Tuesday, February 16th. There will be no on site instruction. As we've done the past few days, please check google classrooms or reach out to your teachers via email or phone to obtain your assignments. #itsagreatdaytobeawarrior #WarriorNation